June 23, 2022
Is the Job Market Moving Towards the "Great Layoff Phase"?
The Indian startup ecosystem has witnessed many changes with evolving technological innovations, the influx of large amounts of domestic and foreign funds, consolidation activities, and strong domestic economic growth. After more than a decade of bull-run that saw India mint 100 unicorns, the exuberance seems to have paused in 2022. Startups are facing a huge financial crunch due to falling valuations and a slowdown in funding as investor sentiments are turning negative. Indian startups raised only USD1.6 billion in April 2022 compared to USD4.6 billion in April 2021. The global sell-off pressure, subsequent stock market crash, and Ukraine-Russia war proved to be the precursors for the India startup ecosystem, which experienced a funding boom in 2021, raising a record valuation of USD42 billion. Besides, receding Covid tailwinds and offline models opening up are also negatively impacting the growth of many startups. But now, the fear of possible recession, panic, rationalization, and a subdued investment environment have led to a growing trend of a shift to profitability over customer acquisition and cash conservation for business expansion. From unicorns like Vedantu and Unacademy to growth-stage startups like Furlenco and Trell, many companies have started to lay off employees.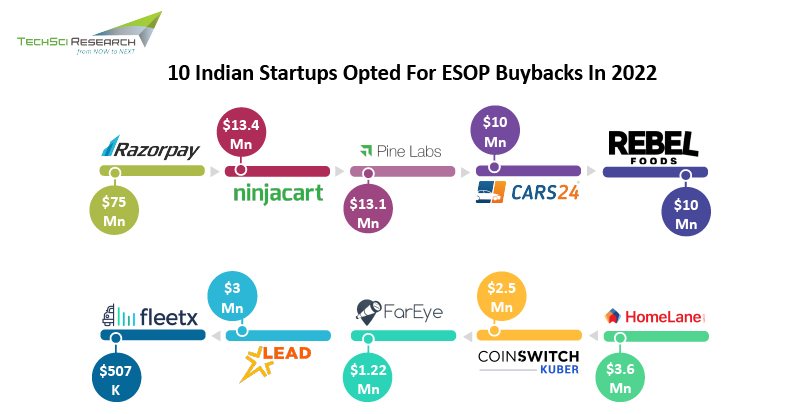 Unacademy laid off 1000 employees, Vedantu laid off 600 employees, Cars24 laid off 600 staff, and Meesho sacked 150 employees from its grocery business. Zomato-backed Blinkit has laid off 1600 people while MFine has let go of 600 employees. Overall, nearly a dozen startups have laid off 6000 people since the beginning of 2022. Not only Indian startups but global startups like Robinhood, OnDeck, Cameo, and Thrasio, among others, are firing their employees as a cost-cutting measure. The trend of laying off amongst startups and young technology-enabled companies is expected to continue for at least a few months due to the pullback of global capital flows.
Although 50,000 startups in India compete to be the next unicorn, the numbers are not helping them become one.
According to the latest IBM Institute findings, 9 out of 10 startups are doomed to fail within the next five years. In 2016, grow-stage startups such as Zomato, Grofers, Flipkart, and Snapdeal, among others, had fired thousands of employees, which proves mass layoffs are not common in the startup ecosystem. Misjudging the market size and opportunity are the biggest reasons startups fail.
While each startup might have its own set of reasons for downsizing, the primary factors resulting in employee layoffs are as follows.
Unplanned Hiring
In 2021, startups received significant funding from investors, resulting in a hiring spree and massive pay hikes for retaining employees. Besides, many acquisition deals in the last year also led to the duplicity of talent in the companies and role redundancy. Hence, some companies struggling to raise funds are now removing people with the same kind of skill sets for cost-cutting. Sometimes startups feel pressured by investors to try new approaches coupled with inadequate growth analysis, which leads them to introduce new verticals that they fail to execute. The 'Fail Fast, Succeed Faster Methodology' leads to overhauling skills. When startups realize that they cannot disrupt the market leader, they lay off people until the next round of cash infusion.
Macroeconomic Headwinds
Geopolitical tensions, a hike in interest rates by the US due to the Russia-Ukraine conflict, rising energy prices, and changing public market valuations for tech companies, among others, are some of the reasons negatively impacting the growth of startups. According to the latest KPMG report, venture capital investments during Q1CY22 reached USD7.9 billion across 300 deals, which indicates the first signs of a slowdown in fundraising by Indian startups.
Major Hurdles for Tech IPOs
An unprecedented slump in the valuations of technology companies across the globe has led to the record losses of multi-billion-dollar venture funds. One97 Communications Ltd. and PB Fintech, which are among SoftBank's largest portfolio companies in India, are trading much lower than their listing prices. Besides, hammering received by some tech stocks like Nykaa, Policybazaar, and PayTM is making investors wary of planning fundraising rounds. Investors are also looking to raise debts witnessing the decline in tech stocks.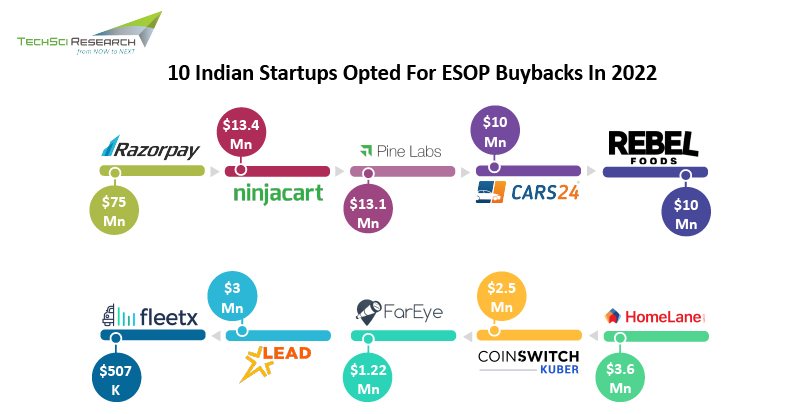 Wage Inflation
On the back of robust growth and record investments, startups and new-age companies started providing employees lucrative salaries to retain key performers. High bonuses, retention bonuses, tenure-linked stock option, etc., has led to high attrition rates, budgeting an overall increase of more than 15% on the wage bill. The competition among startups for talent has fueled the rise in increments, resulting in wage inflation. Now that venture capitalists are not churning out much cash to startups, and the companies are finding it challenging to afford talent with high compensation packages.
Rationalization Cycles in the Indian Startup Ecosystem
Greater spending and scaling-up have their downsides. With significant capital venture investments resulting from a boom in eCommerce and hyperlocal funding, startups started rapidly expanding businesses without a concrete business model or understanding of the market needs. This led to a frequent shutdown of businesses and a mass layoff of employees. For instance, Zomato laid off nearly 600 employees in a push towards automation in 2019 after a cycle of cutbacks.
Are Layoffs a Rescue Plan for Startups?
The trend of companies rationalizing their business verticals and burn rates by downsizing their employee strength is expected to accelerate in the future. Lack of funds and increase in venture debts may result in more consolidations. Startups will prioritize company building and identify what's best for the business. Companies that had managed to raise sufficient capital before the market dried up are at an advantage. There is a significant opportunity to add headcount at a lower price or buy competitors who were not smart enough to raise money at a deep discount.
Many companies are assisting employees with outplacement assistant programs to reorient them in the job market and help them transition smoothly. After an overheated job market, there will be a natural cooling off over a period of time for at least 3 to 4 quarters. The startups will continue to attract job seekers despite an impending slowdown in the record-setting pace of funding, belt-tightening, and layoffs. However, astronomical salary hikes and "crazy salaries" will come down to more realistic levels as deal cycles take longer and valuation becomes more practical. The high reward aspect associated with high risk still makes startups lucrative for the young talent. In the future, proper recruitment strategies can help navigate the risk of rapid hiring and firing.
What's the Future of the Indian Startup Ecosystem?
The new-age companies will focus more on fundamentals to survive on their own profits and free cash flows rather than predominantly relying on investors to keep operating their business. As startups are facing a new reality, they should start re-evaluating their growth rate at a reasonable cost. Thus, the public market peer for pre-IPO companies is comparable to valuation statistics. Hence, many companies are lowering their valuation and issuing at a fair market value price to attract new employees.
Small funding rounds mean fewer unicorns as investors are now in a dominant position, and they seek equity for a small amount. Between April and May 2022, investors have minted only one unicorn, compared to fifteen unicorns in the same period last year. Startup investors are now reluctant to value startups at the north of USD1 billion. Quick commerce platform, Zepto managed to raise a valuation of USD900 million, while Agritech startup Ninjacart managed to raise USD145 million at a valuation of USD815 million. Funding rounds of unicorns such as Meesho, Unacademy, Cred, Groww, Slice, and Unacademy, among others, have been delayed. Thus, a lesser number of new unicorns can be expected to emerge in the year 2022 due to limited venture capital investments.
Way Ahead
Indian startup ecosystem consists of 40,000 startups that provide jobs to over 7 lakh people. Startups will remain employment generators and a strong force for the Indian economy. After a brief period of hustling and striving, the boom cycle will reappear, and startups will increase their team size. However, after giving up on their startup dreams and fat pay cheques, many tech professionals are returning to a comparatively stable work environment. Major IT service providers like Tata Consultancy, Wipro, and HCL, among others, are witnessing the return of tech employees. According to some statistics, 40-50% of employees are leaving startups to join IT companies, consulting and product companies, and Global Captive Centers (GCCs). However, well-funded startups are likely to hire more mid-to-senior talent in the ongoing quarter.