September 25, 2017
What Would Be The Next Move for Beverage Brands To Remain Attractive To Buyers?
As consumers become more health conscious, beverage brands are facing challenge to innovate something new every time and provide healthy options in place of sugary drinks. Since spotlight has firmly turned to sugar for creating nuisance and bringing so many health issues, people have become even more specific with their buying preferences and choosing only healthier alternatives. One of the top brands, Naked Juice Company has got it right and doing well in Cold Pressed Juices market.
Naked Juice Company had launched Naked Cold Pressed long ago in 2016. PepsiCo has also responded in similar way and introduced zero-calorie drink. Coca-Cola introduced Coke-Zero on similar notes and re-launched it as Coca-Cola Zero Sugar in Belgium, France, Ireland, the Netherlands and the UK. While Tropicana came up with even healthier option of Essentials Probiotics line that was not just without sugar but served as mainstream juice product.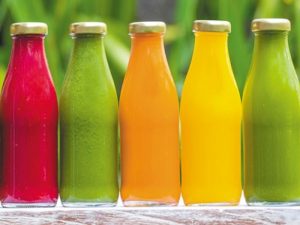 Why Global Cold Pressed Juices Market is flourishing?
With raising alarm for increasing numbers of diseases and health issues, people are getting health conscious. They are not just choosing zero calorie beverages but looking for healthier options that can provide them nutrition and improve their efficiency and overall wellbeing. Cold pressed juices are high in demand due to their higher amount of nutritional content in them as compared to other conventional fruits juices and beverages. Consumers are going for organic products over the synthetic ones as they are aware about their long-term harmful effects and diseases caused by them.
Request the sample report at   https://www.techsciresearch.com/sample-report.aspx?cid=864
This change in awareness for one's health, health benefits of choosing organic, infrastructural developments in supply chain and distribution network are anticipated to grow Global Cold Pressed Juices Market substantially all through 2022.
According to TechSci report, "Global Cold Pressed Juices Market By Nature, By Type, By Point of Sale, Competition Forecast and Opportunities, 2012-2022", Cold Pressed Juices Market is expected to grow at a CAGR of more than 10 % during the years 2016 to 2022. As per report, North Americans were the first to bring the change in trend of regular beverages. Later, Europe dominated the market due to high awareness levels among consumers about the advantages of Cold Pressed nutritional juices.
Besides Naked Juices, other major players of the Cold Pressed Juice Market are Hain Celetial's BluePrint, Suja Life, Starbuck's Evolution Fresh, Liquiteria etc. Growth of Global Cold Pressed Juices Market is attributed to the marketing skills and robust distribution network of these companies. New players in the market in the similar segment are also able to flourish due to efficient supply chain ad technological advancements.