June 28, 2019
Industrial Application to Lead Europe LV/MV Transformers Market till 2024
Replacement of ageing transformers with energy-efficient transformers coupled with rising focus of governments of various countries to increase power generation through renewable energy to drive Europe LV/MV transformers market through 2024
According to TechSci Research report, "Europe LV/MV Transformers Market By Type, By Configuration, By Application, Competition, Forecast & Opportunities, 2014 – 2024'', LV/MV transformers market in Europe is forecast to reach $ 1.7 billion by 2024, on account of rising focus of governments of various European countries towards environment sustainability. Governments are announcing various regulations and initiatives for the same. Additionally, countries such as Germany, Spain, and Italy are installing renewable energy at a faster pace and also providing incentive policies for their adoption. Furthermore, replacement of ageing transformers with energy efficient transformers would positively influence Europe LV/MV transformers market during forecast period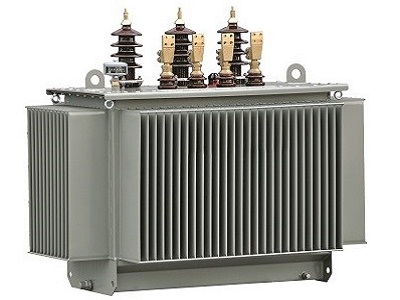 Industrial application accounted for the largest share in Europe LV/MV transformers market in 2018 and is likely to maintain its dominance during forecast period as well, on account of increasing industrialization and investments in the region. Among countries Germany, Russia and France are the major demand generating countries in the region owing to rising renewable energy installations, increasing investments in transmission & distribution sector and upgradation of age-old transmission & distribution infrastructure in these countries. Some of the major players in Europe LV/MV transformers market are ABB Ltd., Siemens AG., General Electric, CG Power and Industrial Solutions Limited, Schneider Electric SE, Eaton Corporation plc, Legrand SA, Mitsubishi Heavy Industries, Ltd., Hitachi Ltd., among others.
Browse 10 market data Tables and 82 Figures spread through 113 Pages and an in-depth TOC on " Europe LV/MV Transformers Market "
https://www.techsciresearch.com/report/europe-lv-mv-transformers-market/4074.html
Customers can also request for 10% free customization on this report.
"Factors like growing installations in renewable energy, establishment of various new trans-European energy networks such as North Sea Offshore Grid (NSOG), North-south electricity interconnections in western Europe (NSI West Electricity) are fueling growing in Europe LV/MV transformers market. Moreover, increasing per capita electricity consumption coupled with growing demand for uninterrupted power is further expected to propel demand for LV/MV transformers across Europe over the next five years." said Mr. Karan Chechi, Research Director with TechSci Research, a research based global management consulting firm.
"Europe LV/MV Transformers Market By Type, By Configuration, By Application, Forecast & Opportunities, 2014 – 2024'' has evaluated the future growth potential of Europe LV/MV transformers market and provides statistics and information on market size, structure and future market growth. The report intends to provide cutting-edge market intelligence and help decision makers take sound investment decisions. Besides, the report also identifies and analyses the emerging trends along with essential drivers, challenges and opportunities in Europe LV/MV transformers market.
Contact
Mr. Ken Mathews
708 Third Avenue,
Manhattan, NY,
New York – 10017
Tel: +1-646-360-1656
Email: sales@techsciresearch.com