May 16, 2019
Hardware Segment to Dominate North America Precision Farming Market through 2024
Increasing demand for reducing labor & material cost and improving production efficiency with the application of automation processes to drive North America precision farming market through 2024  
According to TechSci Research report, "North America Precision Farming Market By Component, By Technology, By Application, By Country, Competition, Forecast & Opportunities, 2024", precision farming market in North America is growing at a brisk rate owing to rising demand to reduce production costs and increase productivity. Farmers are rapidly adopting precision farming/agriculture practices so as to gather and analyze the real-time data obtained from the conditions of the crops, soils and weathers. Over the past few years, precision farming has gained popularity as it helps to increase the crop yield by using advanced IT based agricultural methods. North America precision agriculture market is anticipated to witness growth at a double-digit CAGR owing to increasing dependency on technology for aiding agriculture business. Moreover, federal government in the US passed Precision Agriculture Connectivity Act 2018, which is further anticipated to positively influence the market over the coming years
Browse an in-depth TOC on "North America Precision Farming Market"
https://www.techsciresearch.com/report/north-america-precision-farming-market/3959.html
North America precision farming market can be segmented based on component, technology, application and country. Among components, hardware acquired the majority share and the trend is likely to continue in the forthcoming years as well, owing to the high adoption of automation and control devices, such as drones/ UAVs, guidance and steering systems, cameras, DPS/GPSS and sensors, among others, for the monitoring of crop yields. On the basis of technology, the market can be segmented into guidance system, remote sensing and variable rate technology (VRT). Owing to the early adoption of the guidance system, the segment is expected to dominate the market as it helps to reduce the overlapping of equipment and tractor passes.
Download Sample Report @ http://www.techsciresearch.com/sample-report.aspx?cid=3959
Customers can also request for 10% free customization on this report.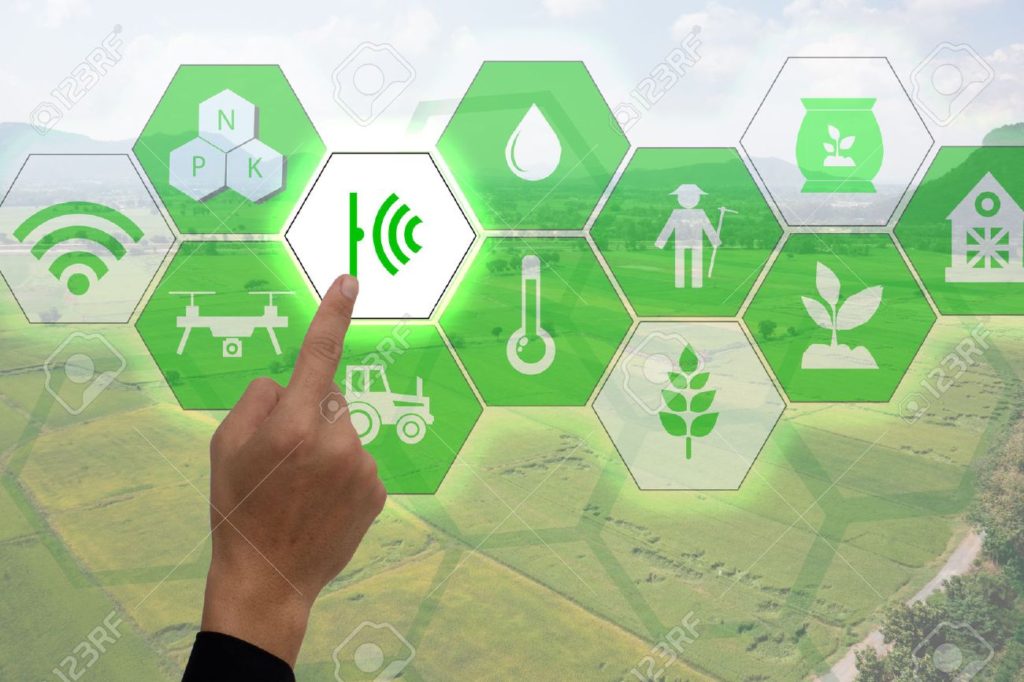 "AG Leader Technology, AGCO Corporation, Trimble, Cropmetrics, SST Development Group, Dickey-john Corp., Agribotix LLC, Autocopter Corp., Deere & Company, Raven Industries, among others are the leading players operating in North America precision farming market. Companies operating in the market are using organic strategies such as product launches, and mergers and collaborations in order to register positive growth in the market. In 2017, Deere and Company entered into a distribution channel agreement with Agri-Trend Group of Companies. Under this strategic agreement, the company will help farmers to implement new technologies using Agri-Trend's knowledge." said Mr. Karan Chechi, Research Director with TechSci Research, a research based global management consulting firm.
"North America Precision Farming Market By Component, By Technology, By Application, By Country, Competition, Forecast & Opportunities, 2024" has evaluated the future growth potential of North America precision farming market and provides statistics & information on market size, structure and future market growth. The report intends to provide cutting-edge market intelligence and help decision makers take sound investment decision. Besides, the report also identifies and analyzes the emerging trends along with essential drivers, challenges and opportunities in North America precision farming market.
About TechSci Research
TechSci Research is a leading global market research firm publishing premium market research reports. Serving 700 global clients with more than 600 premium market research studies, TechSci Research is serving clients across 11 different industrial verticals. TechSci Research specializes in research based consulting assignments in high growth and emerging markets, leading technologies and niche applications. Our workforce of more than 100 fulltime Analysts and Consultants employing innovative research solutions and tracking global and country specific high growth markets helps TechSci clients to lead rather than follow market trends.
Contact
Mr. Ken Mathews
708 Third Avenue,
Manhattan, NY,
New York – 10017
Tel: +1-646-360-1656
Email: sales@techsciresearch.com