July 27, 2022
Global Lithium-Ion Battery Market Overview
The global lithium-ion battery market is anticipated to register growth at a CAGR of 26.04% during the forecast period, 2021-2026. The demand for lithium-ion battery is constantly expanding with the rising penetration of electric vehicles and increasing use of consumer electronic goods, such as mobile phones and laptops. Due to their lightweight, high-energy density, and capability to provide three times as much current as other types of rechargeable batteries, lithium-ion batteries have become dominant in both low-power consumer electronic devices, battery-operated material handling equipment in industries and electric vehicles. Moreover, increased interest towards maintaining a clean environment has boosted government initiatives towards renewable energy projects such as wind energy projects, nuclear power plants, and photovoltaic installation to accelerate their move towards low carbon energy sources, which are expected to support the growth of the global lithium-ion battery market growth.
Here are some of the key driving factors expected to dominate the global lithium-ion battery market growth in the coming years.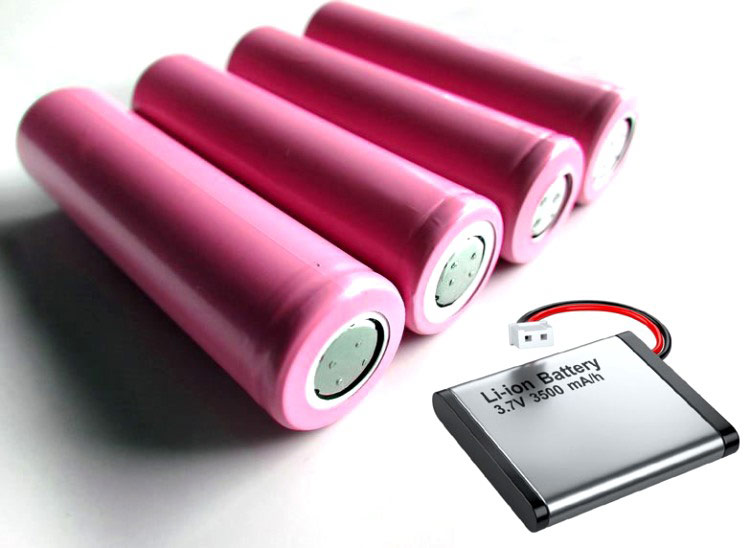 Download Free Sample of Report@ https://www.techsciresearch.com/sample-report.aspx?cid=3884
Rising Electric Vehicle Penetration to Boost the Adoption of Lithium-Ion Batteries
In 2021, more than 6.5 electric vehicles were sold globally, up 109% from 2020. EV sales represented 9% of all passenger cars sold worldwide. The demand for electric vehicles, including fully electric and plug-in hybrid cars is constantly growing, owing to favorable government policies, expanding charging vehicle infrastructure, and increased consumer consciousness towards environment. Lithium-ion batteries are widely used in electric vehicles due to their high energy efficiency, good high-temperature performance, long cycle life, and high power-to-weight ratio. Thus, increasing adoption of electric vehicles worldwide is expected to further fuel the global lithium-ion batteries market growth in the coming five years.
Renewable Energy Sector to Fuel the Lithium-Ion Battery Market
Lithium-ion batteries are a promising clean technology that have remained particularly important to cut down greenhouse gas emissions. Inexpensive Li-ion batteries are enabling grid operators to install more renewable energy capacity using solar and wind sources. The batteries can be utilized to store surplus power when generation is abundant for use or distribute power when there is deficit. Besides, large battery capacity can be utilized to meet the estimated peak demand during a hot summer or cold day. Since the combined cost of renewable energy and battery storage is becoming competitive with conventional energy sources, carbon-intensive electric utilities will be gradually replaced, which would promote environment sustainability.
Government Support for Li-ion Battery Recycling
As the global production of Li-ion batteries is taking over lead-acid batteries, there have been an increased focus of government bodies to reduce the cumulative demand for raw materials and reduce environmental hazards. Besides, scaling up lithium-ion battery recycling can improve the sustainability of recycling operations and improve materials recovery. The U.S. Department of Energy (DOE) has provided USD3.1 billion to boost the production, processing, and recycling of advanced batteries crucial for the clean energy industries of the future. The DOE also announced a separate funding of USD60 million to support second-use applications for batteries that had been previously used to power EVs.
According to the TechSci Research report on "Lithium-Ion Battery Market – Global Industry Size, Share, Trends, Competition, Opportunity and Forecast, 2016-2026 Segmented By Type (Lithium Nickel Manganese Cobalt Oxide, Lithium Cobalt Oxide, Lithium Iron Phosphate, Lithium Manganese Oxide, Others), By Shape (Pouch Cell, Cylindrical Cell, Prismatic Cell, Button Cell), By Application (Automotive & Traction, Consumer Electronics, Utilities & ESS, Medical Devices, Telecom Towers, Manufacturing, Others), By Region", the global lithium-ion battery market is expected to grow at a formidable rate during the forecast period. The market growth can be attributed to the rapid adoption of lithium-ion battery in consumer electronics, electronics, energy storage, etc. Besides, booming automotive industry and declining prices of Li-ion batteries are expected to fuel the market growth.
Contact
Mr. Ken Mathews
708 Third Avenue,
Manhattan, NY,
New York – 10017
Tel: +1-646-360-1656
Email: sales@techsciresearch.com
Website: https://www.techsciresearch.com