June 19, 2019
Asia-Pacific to Generate High Demand for Bitumen During Forecast Period
Rising use of bitumen for construction of roads in regions with different climatic conditions to drive global bitumen market during forecast period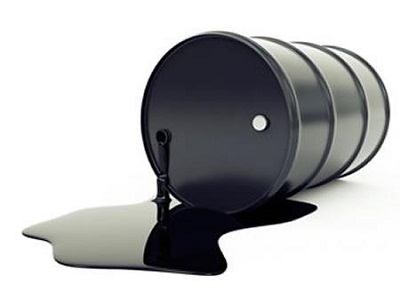 According to TechSci Research report, "Global Bitumen Market By Product Grade, By Application, By Region, Competition, Forecast & Opportunities, 2024", global bitumen market is expected to grow at a CAGR of around 4% during forecast period on account of its increasing use in construction activities. Bitumen is witnessing adoption in the construction and infrastructure industry on account of its high durability, strength and resilience. With rising population across the globe, the demand for commercial and domestic building constructions is also increasing, which is fueling construction of road and repair activities, globally. However, strict mandates by Registration, Evaluation, Authorisation and Restriction of Chemicals (REACH) and use of cement in place of bitumen, are likely to hamper the growth of the market during forecast period.
Browse market data Tables and Figures spread through 110 Pages and an in-depth TOC on" Global Bitumen Market"
https://www.techsciresearch.com/report/bitumen-market/4053.html
Customers can also request for 10% free customization on this report.
Global bitumen market can be segmented based on product grade, application and region. In terms of product grade, the market can be segmented into paving, industrial and polymer modified binders. Paving product grade dominates global bitumen market and the segment is poised to grow at an impressive rate during forecast period as well on account of increasing use of paving products in road construction and maintenance activities. Moreover, paving product grade also finds application in the construction of bicycle paths, runways and railway beds, among others, which is positively influencing the growth of this market segment.
Calumet Specialty Partners Ltd. LP, British Petroleum, Total S.A., Valero Energy Corporation, Indian Oil Corporation, Royal Dutch Shell Plc, Bouygues S.A., NuStar Energy L.P., Villas Austria GmbH, Marathon Oil Corporation, Exxon Mobil Corporation, Nynas AB, Kraton Corporation, etc., are some of the leading players operating in global bitumen market. Companies operating in the market are using organic strategies such as product launches, mergers and collaborations to boost their share. For instance, Kraton corp. developed Highly Modified Asphalt Technology (HiMA) in order to serve the growing demand from roofing and paving sectors.
"Asia-Pacific accounts for the largest share in global bitumen market and is anticipated to maintain its position during forecast period as well on account of increasing industrial and infrastructural activities in economies such as China, India, Japan, among others. Moreover, factors like growing population, rising living of standard coupled with surging traffic are further anticipated to fuel demand for bitumen across Asia-Pacific over the next five years." said Mr. Karan Chechi, Research Director with TechSci Research, a research based global management consulting firm.
"Global Bitumen Market By Product Grade, By Application, By Region, Competition, Forecast & Opportunities, 2024" has evaluated the future growth potential of global bitumen market and provides statistics & information on market size, structure and future market growth. The report intends to provide cutting-edge market intelligence and help decision makers take sound investment decisions. Besides, the report also identifies and analyzes the emerging trends along with essential drivers, challenges and opportunities in global bitumen market.
Contact
Mr. Ken Mathews
708 Third Avenue,
Manhattan, NY,
New York – 10017
Tel: +1-646-360-1656
Email: sales@techsciresearch.com