May 10, 2019
Synthetic Paper Market to Worth $ 420 Million by 2024
Increasing demand for flexible packaging, outstanding printability of synthetic paper and its eco-friendly and recyclable properties to boost global synthetic paper market through 2024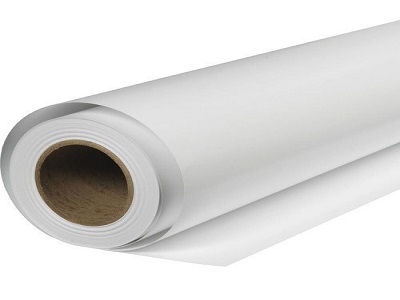 According to a report released at TechSci Research, "Global Synthetic Paper Market By Type, By Application, By Region, Competition, Forecast & Opportunities, 2024" the global synthetic paper market stood at around $ 290 million in 2018 and is forecast to reach $ 420 million by 2024, exhibiting growth at a CAGR of 7.2% during the forecast period. Growth of the market is led by increasing application of synthetic paper in different industries, such as printing, labelling, and packaging. Synthetic paper is an appropriate printing medium for various indoor advertisements, banners as well as other kinds of photo printing. Increasing awareness about the use of synthetic paper and its applications has resulted in high rate of adoption which in turn is attracting many private company players into the market driving it to become highly competitive in the coming years. However, the cost of the raw materials for developing synthetic paper products is high, which is likely to hinder the growth of global synthetic paper market.
Browse xx market data Tables and xx Figures spread through xx Pages and an in-depth TOC on " Global Synthetic Paper Market"
https://www.techsciresearch.com/report/synthetic-paper-market/4004.html
Customers can also request for 10% free customization on this report.
The synthetic paper market can be broadly segmented as type, application and region. Based on type, the market has been categorized into Biaxially Oriented Polypropylene (BOPP) and High-Density Polyethylene (HDPE). Further, based on application, the market for synthetic paper has been segmented into label and non-label. Among these, the non-label application segment led the global market in 2018 and accounted for a market share of approximately 60%. While, the label application segment is anticipated to grow at the highest CAGR of 8% during forecast period.

"Regionally, the market has been segmented as North America, South America, Europe, Asia-Pacific and Middle East and Africa. Among these, Asia-Pacific is anticipated to be the fastest-growing market for synthetic paper as it is one of the major consumers of synthetic paper on account of increasing use of synthetic paper in food & beverages industry in the region. Moreover, demand for synthetic paper is increasing in developed as well as developing countries, such as Japan, China, Taiwan, India, Australia, among others." stated Mr. Karan Chechi, Research Director with TechSci Research, a research based global management consulting firm.
"Global Synthetic Paper Market By Type, By Application, By Region, Competition, Forecast & Opportunities, 2024" has evaluated the future growth potential of global synthetic paper market and provides statistics and information on market structure, size, share and future growth. The report is intended to provide cutting-edge market intelligence and help decision makers to take sound investment decision. Besides, the report also identifies and analyzes the emerging trends along with essential drivers, challenges and opportunities present in the global synthetic paper market.
Contact
Mr. Ken Mathews
708 Third Avenue,
Manhattan, NY,
New York – 10017
Tel: +1-646-360-1656
Email: sales@techsciresearch.com