March 28, 2020
Tea Extract Market to Grow at a Substantial Rate through 2025
Increasing consumption of ready-to-drink beverages containing tea extracts and applications in cosmetics and nutraceuticals to drive the global tea extract market until 2025
According to TechSci Research report, "Global Tea Extract Market By Type (Green Tea, Black Tea, Oolong Tea, Lemon Tea, Others (White Tea)), By Application (Food & Beverages, Pharmaceuticals, Cosmetics, Others), By Distribution Channel (Store Based, Non-Store Based), By Region, Forecast & Opportunities, 2025", the global tea extract market is expected to grow at brisk rate during the forecast period on account of rising demand for beverages around the world. There are different tea extracts available in the market including white tea extract, green tea extract, black tea extract and oolong tea extract. Consumers are now aware of numerous benefits and applications associated with tea extracts leading to an increase in its demand. Tea extract contains bioactive ingredients, which include Epigallocatechin (EGCG), theaflavins, polyphenol and caffeine. Out of it, caffeine is the main ingredient which is mostly used in ready-to-drink and healthy beverages.
Tea extract has numerous applications. Apart from beverages, it is also used in animal nutrition in premixes for cattle, cows and poultry. Tea extracts also find applications in cosmetics for skin and hair care. They help reduce dark circles, blackheads and aging signs, as well as provide radiance to the face and stimulate the pores of the hair.
Asia-Pacific is the main tea-producing and consuming region across the world. Tea extracts are manufactured either organically or through conventional methods. Organically, natural fertilizers and compost are used to produce tea extracts. The conventional method uses extensive chemical treatment using chemical fertilizers for tea extracts. Manufacturers are now incorporating innovative flavors in their ready-to-drink beverage products to cater to consumer demand. Additionally, increase in obesity and heart attack cases has led consumers to switch to antioxidants and anti-inflammatory food & beverage products.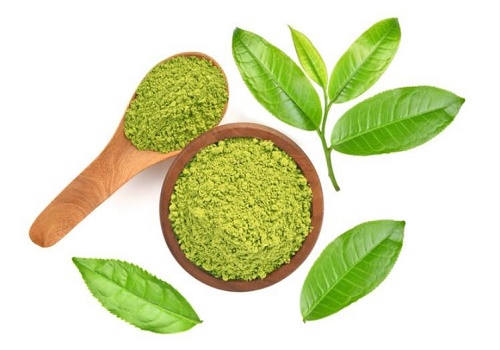 Browse XX market data Tables and XX Figures spread through XXX Pages and an in-depth TOC on"Global Tea Extract Market"
https://www.techsciresearch.com/report/tea-extract-market/4575.html
Global tea extract market is segmented based on product type, application, distribution channel, company and region. Out of the various types of tea, green tea is derived from unfermented Camellia Sinensis leaves. Asian countries like China and Japan dominate the production of green tea, although it is also produced in countries such as Kenya, Turkey and Argentina. Due to increasing incidence of chronic diseases, green tea is the highest consumed among all types of tea. Also, because of its anti-oxidation properties, it is widely accepted as the nutraceutical. Growing academic researches in order to discover new areas of application for green tea extracts is expected to create potential opportunities for the tea manufacturers. Studies also suggest that the polyphenols in tea, especially green tea, may help reduce the risk of some cancers. The fluoride content of green tea may also help prevent tooth decay. But it also contains tannic acid, which can stain teeth if used for prolonged period of time.
Based on distribution channel, the market of tea extract has been segmented into store based and non-store based. Non-store-based segment mostly includes online market and non-organized sectors. Store based segment accounted for the leading share in the market in 2019 as modern trade formats like supermarkets/hypermarkets or departmental stores are the preferred point of purchase of tea extracts and these formats come under store based.
Finlay Tea Solutions UK Ltd., Akbar Brothers (Pvt) Ltd., Martin Bauer GmbH & Co KG, Tata Global Beverages Limited, Amax NutraSource Inc., Cymbio Pharma Pvt Ltd., Kemin Industries, Inc., AVT Natural Products Ltd., The Republic of Tea, Inc. and Nestle S.A. are some of the leading players operating in global tea extract market. The companies operating in the market are introducing new flavors of tea in order to increase their market share.
Download Sample Report @ https://www.techsciresearch.com/sample-report.aspx?cid=4575
Customers can also request for 10% free customization on this report.
"Due to the increase in number of obesity cases and heart-related diseases across the globe, people are willing to invest in health-related products and services. Because of their medicative properties, tea extracts find use in various food, beverage, and cosmetic applications. Also, rise in functional food & beverage consumption and increased consumer awareness about healthy food products are factors that are projected to drive the growth of the global tea extracts market until 2025", said Mr. Karan Chechi, Research Director with TechSci Research, a research based global management consulting firm.
"Global Tea Extract Market By Type (Green Tea, Black Tea, Oolong Tea, Lemon Tea, Others (White Tea)), By Application (Food & Beverages, Pharmaceuticals, Cosmetics, Others), By Distribution Channel (Store Based, Non-Store Based), By Region, Forecast & Opportunities, 2025" has evaluated the future growth potential of tea extract market and provides statistics & information on market size, structure and future market growth. The report intends to provide cutting-edge market intelligence and help decision makers take sound investment decisions. Besides, the report also identifies and analyzes the emerging trends along with essential drivers, challenges and opportunities in global tea extract market.
Contact
Mr. Ken Mathews
708 Third Avenue,
Manhattan, NY,
New York – 10017
Tel: +1-646-360-1656Email: sales@techsciresearch.com