June 25, 2019
APAC Refrigerator Market to Grow at Decent Pace through 2024 – TechSci Research
Technological advancements and increasing disposable income to drive APAC refrigerators market through 2024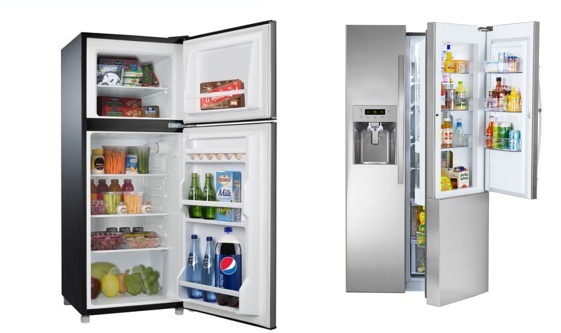 According to a report published by TechSci Research on "APAC Refrigerators Market By Capacity, By Refrigerator Door Type, By Freezer Location, By Country, Competition, Forecast & Opportunities, 2024", APAC refrigerator market is anticipated to witness steady growth during the forecast period on account of rising use of eco-friendly and energy-efficient technologies in refrigerators. Top mounted freezer is the most widely adopted types of refrigerators for household applications. The segment accounted for about half of the overall APAC refrigerators market in 2018. Freezer less type is often less preferred as it is used for storage of beverages only. For storage and preservation of food and food products, either of the top mounted freezer or bottom mounted are used. The two segments are anticipated to exhibit healthy growth rates during the forecast period.
Browse market data Tables and Figures spread through 110 Pages and an in-depth TOC on " APAC Refrigerators Market "
https://www.techsciresearch.com/report/apac-refrigerators-market/4062.html
Owing to the presence of numerous global and regional players, APAC refrigerator market appears to be highly fragmented. The market is currently dominated by global players such as Samsung Electronics and LG Electronics, that are focusing on expanding their footprint across the world, especially in the developing countries in APAC. As a result, regional players find it difficult to compete in the market, particularly based on the factors such as product quality, technology, and pricing. An increase in product/service extensions and technological innovations will intensify the level of competition in the market. International players are also anticipated to grow inorganically during the forecast period by acquiring regional or local vendors.
Download Sample Report @ https://www.techsciresearch.com/sample-report.aspx?cid=4062
Customers can also request for 10% free customization on this report.
"APAC refrigerator market is expected to witness a positive growth landscape over the course of next five years. The market for refrigerators in the APAC is growing owing to technological advancements in the industry in the region. Additionally, with the invention of smart refrigerators and increasing disposable income of the consumers, APAC refrigerator market is further expected to gain a significant boost in the region during forecast period." said, Mr. Karan Chechi, Research Director with TechSci Research, a research based APAC management consulting firm.
"APAC Refrigerators Market By Capacity, By Refrigerator Door Type, By Freezer Location, By Country, Competition, Forecast & Opportunities, 2024" has evaluated the future growth potential of the APAC refrigerator  market and provides statistics and information on market size, structure and future market growth. The report intends to provide cutting-edge market intelligence and help decision makers take sound investment decisions. Besides, the report also identifies and analyzes the emerging trends along with essential drivers, challenges and opportunities in APAC refrigerator market
About TechSci Research
TechSci Research is a leading APAC market research firm publishing premium market research reports. Serving 700 APAC clients with more than 600 premium market research studies, TechSci Research is serving clients across 11 different industrial verticals. TechSci Research specializes in research-based consulting assignments in high growth and emerging markets, leading technologies and niche applications. Our workforce of more than 100 fulltime Analysts and Consultants employing innovative research solutions and tracking APAC and country specific high growth markets helps TechSci clients to lead rather than follow market trends.
Contact
Mr. Ken Mathews
708 Third Avenue,
Manhattan, NY,
New York – 10017
Tel: +1-646-360-1656
Email: sales@techsciresearch.com