June 24, 2019
Passenger Cars to Lead India Vehicle Tracking Market During Forecast Period
Strict regulatory norms for implementation and usage of vehicle tracking to drive vehicle India tracking market during forecast period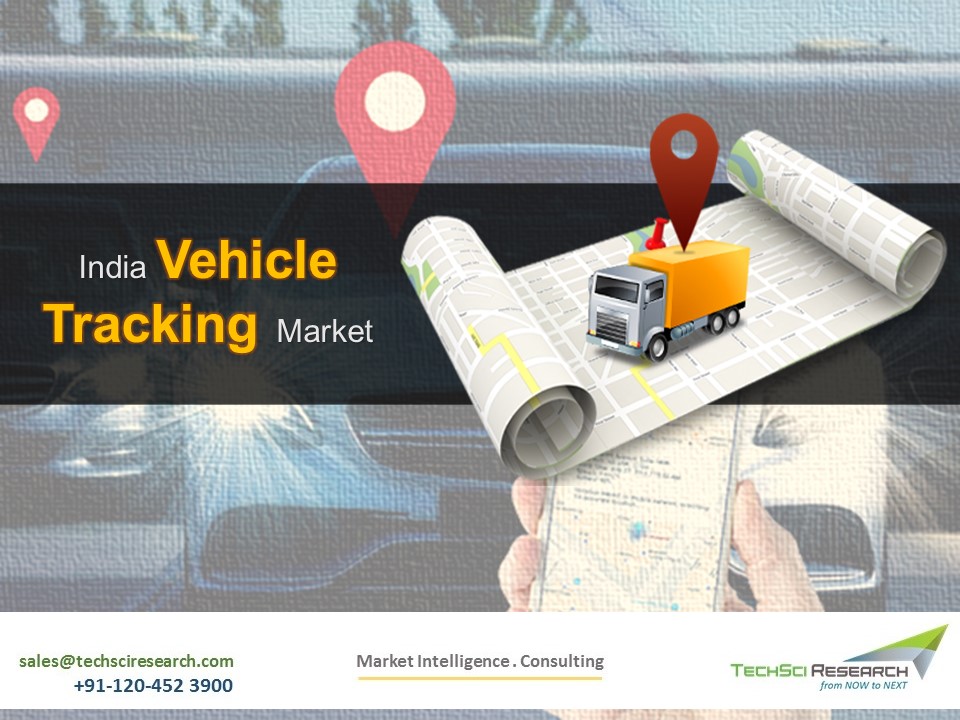 According to TechSci Research report, "India Vehicle Tracking Market By Vehicle Type, By Technology, By Application, Competition, Forecast & Opportunities, 2024", India vehicle tracking market is anticipated to witness significant growth during forecast period on account of growing need for monitoring the movement of the automobiles carrying goods and passengers. Moreover, increasing concerns pertaining to the security and safety of the vehicle and surging vehicles sales and production, the market is poised to grow at an impressive rate during the forecast period. Additionally, increasing vehicular theft and surging investment by the National Highway Authority of India (NHAI) for improving and expanding the roads, is anticipated to positively influencing the growth of the market over the next five years.
Browse market data Tables and Figures spread through 70 Pages and an in-depth TOC on " India Vehicle Tracking Market "
https://www.techsciresearch.com/report/india-vehicle-tracking-market/4050.html
Customers can also request for 10% free customization on this report.
India vehicle tracking market can be segmented based on vehicle type, technology, application and region. In terms of vehicle type, the market can be segmented into passenger car, commercial vehicle and two-wheeler. Passenger cars segment dominated the market in 2018 and the trend is anticipated to continue during forecast period as well due to increasing ownership of passenger cars in the country. Vehicle tracking technology finds applications in various verticals including private cars, transport & logistics, fleet management, construction, among others. Fleet management is one of the major segments of the market as it offers route planning, real-time monitoring, automobile safety, along with various other features.
LetsTrack, RoadPoint, Pointer Telelocations, AssetTrackr, PhoenixSecure, Loginext Solutions Private Limited, Inditrack Navigation System Private Limited, TrackingGenie, Nuevas Technologies Pvt.Ltd., Itriangle Infotech Pvt. Ltd., Trimble Mobility Solutions, among others are the leading players operating in India vehicle tracking market. Companies operating in the market are using organic strategies such as product launches, mergers and collaborations to boost their share.

"India vehicle tracking market is expected to grow at a brisk rate during forecast period owing to surging vehicle sales in the country. Moreover, mandate by the Ministry of Road, Transport and Highways, for installing all new public transport vehicles with vehicle location tracking and panic buttons from 1st January 2019 onwards, is further pushing demand for vehicle tracking systems across the country." said Mr. Karan Chechi, Research Director with TechSci Research, a research based global management consulting firm.
"India Vehicle Tracking Market By Vehicle Type, By Technology, By Application, Competition, Forecast & Opportunities, 2024" has evaluated the future growth potential of India vehicle tracking market and provides statistics & information on market size, structure and future market growth. The report intends to provide cutting-edge market intelligence and help decision makers take sound investment decisions. Besides, the report also identifies and analyzes the emerging trends along with essential drivers, challenges and opportunities in India vehicle tracking market.
Contact
Mr. Ken Mathews
708 Third Avenue,
Manhattan, NY,
New York – 10017
Tel: +1-646-360-1656
Email: sales@techsciresearch.com