September 12, 2019
India Internet Leased Line Market to Grow at Substantial Rate During Forecast Period
Need for quality internet connectivity and expanding business sector to propel India internet leased line market during forecast period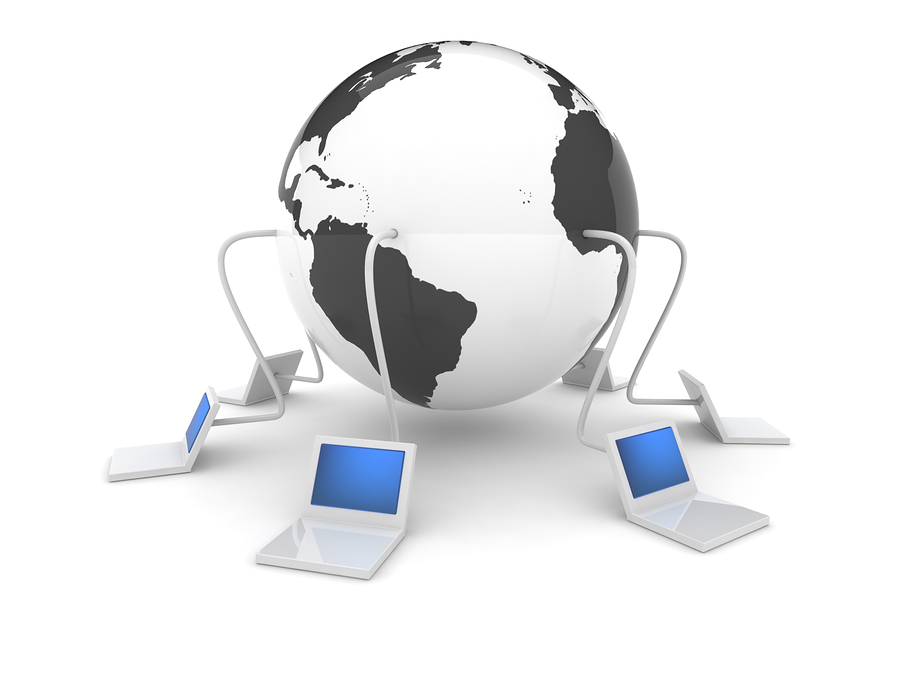 According to TechSci Research report, "India Internet Leased Line Market By Type, By Application, By Bandwidth, Competition, Forecast & Opportunities, 2024", India internet leased line market is expected to grow at a formidable rate throughout the forecast period on account of expanding business sector coupled with the growing requirement for high speed internet. In addition, businesses need constant connectivity to communicate and transact over the internet, which is further boosting the demand for internet leased line. Moreover, multiple users sharing and accessing internet lines simultaneously, can lead to inefficiencies. Internet leased line service with reliable high-speed communication and collaboration for enterprises, empowers them with dedicated bandwidth, thus fueling the growth of India internet leased line market in the country. One of the best internet leased line providers in India, Tata Tele Business Services has more than 12,000+ km connectivity throughout India. Its high-speed and dedicated internet leased line connections are promising for big as well as small enterprises with constant dependency on the Internet. However, these internet leased lines also known as private circuits are much more expensive than alternative connectivity services including (ADSL, SDSL, etc.) as they are reserved exclusively for the leaseholder. Therefore, some internet service providers are shifting their focus towards the development of alternative products that aim to deliver leased-line type services (carrier Ethernet-based, zero contention, guaranteed availability), with more moderate bandwidth which might act as a major impediment to the growth of India internet leased line market during the forecast period.
Browse market data Tables and Figures spread through xx Pages and an in-depth TOC on " India Internet Leased Line Market "
https://www.techsciresearch.com/report/india-internet-leased-line-market/4228.html
India internet leased line market can be segmented based on type, application, bandwidth and region. Considering the application, the market can be segmented into Residential, BFSI, Retail, Government, Defense, Manufacturing, IT & Telecom and Others. Among all, the BFSI and IT & Telecom sectors hold the major market share until 2018 and are anticipated to maintain their position in the forthcoming years as well owing to the growing need for high speed internet and connectivity in these regions.
Bharti Airtel Ltd, Tata Teleservices Ltd, Reliance Industries Limited, Vodafone Idea Limited, Sify Technologies Limited, Bharat Sanchar Nigam Limited, Spectranet, Tikona Infinet Limited, Nextra Communications, Reliance Industries Limited and Excitel Broadband Pvt Ltd., among others are the leading players operating in India internet leased line market.
download sample report @ https://www.techsciresearch.com/sample-report.aspx?cid=4228
customers can also request for 10% free customization on this report.
"India internet leased line market is expected to grow substantially during the forecast period on account of increasing number of corporate offices and rising demand for high-speed internet. If the internet connection goes down, the end user industries would be left without an internet connection for days. For most businesses, this could be disastrous as they would not be able to receive or send emails. It is for this reason that dedicated connections typically come with Service Level Agreements that guarantee that major connectivity issues will be fixed relatively quickly, usually within one business day, is the key factor for boosting the growth of internet leased market in the country." said Mr. Karan Chechi, Research Director with TechSci Research, a research based India management consulting firm.
"India Internet Leased Line Market By Type, By Application, By Bandwidth, Competition, Forecast & Opportunities, 2024" has evaluated the future growth potential of India internet leased line market and provides statistics & information on market size, structure and future market growth. The report intends to provide cutting-edge market intelligence and help decision makers take sound investment decisions. Besides, the report also identifies and analyzes the emerging trends along with essential drivers, challenges and opportunities in India internet leased line market
Contact
Mr. Ken Mathews
708 Third Avenue,
Manhattan, NY,
New York – 10017
Tel: +1-646-360-1656
Email: sales@techsciresearch.com