May 15, 2019
Northern Region to Lead India Egg Powder Market till 2024
Growing health conscious population and rising demand from bakery industry to drive India egg powder market through 2024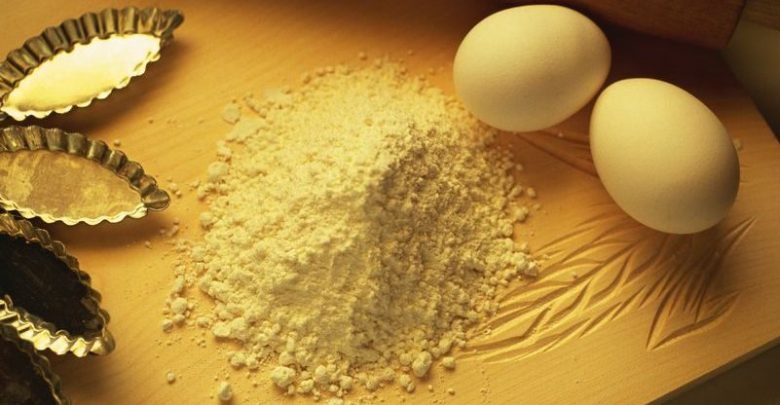 According to TechSci Research report, "India Egg Powder Market By Type, By End Use, Competition, Forecast & Opportunities, 2024", India egg powder market is projected to register a CAGR of over 6.5%, during 2019-2024. Changing food habits are increasing the consumption of egg and egg products in India, leading to huge demand for both egg and egg powder. This demand is expected to increase further in the coming years, as egg is the cheapest source of protein for the masses and its consumption has become common in the country. Moreover, growing demand for bakery and confectionary products is further boosting the sales of egg powder. Egg powder is widely used in making products like mayonnaise, cakes, pastries, pies, cookies, etc. Surging consumption of poultry products has resulted in increased number of players operating in the market. This is anticipated to boost overall poultry market in India, which would further steer growth in India egg powder market.
Browse 8 market data Tables and 27 Figures spread through 81 Pages and an in-depth TOC on "India Egg Powder Market" https://www.techsciresearch.com/report/india-egg-powder-market/3991.html
In terms of end use, India egg powder market can be categorized into food & beverages, personal care & cosmetics, nutraceuticals & pharma, and animal feed & pet food. In 2018, food & beverages segment dominated the country's egg powder market and is expected to remain as the largest category during forecast period as well, owing to the fact that most bakery items rely on eggs for stability and structure of the finished baked good. On the basis of region. India egg powder market has been segmented into north, east, south and west. North India accounted for majority share in India egg powder market in 2018 and is anticipated to maintain its dominance in the coming years as well, due to huge demand for egg powder from major food & beverage companies, such as Dr. Oetker, Veeba Foods and Britannia Industries Limited in the region.
Download Sample Report @ https://www.techsciresearch.com/sample-report.aspx?cid=3991
Customers can also request for 10% free customization on this report.
"India egg powder market is anticipated to register steady growth over the course of next five years. Change in lifestyle and increasing health conscious population in the country is driving the market growth for egg powder. Moreover, the exceptional binding and emulsion capabilities of egg powder are making it a crucial element in countless applications of the food industry, thereby further fueling growth in India egg powder market." said Mr. Karan Chechi, Research Director with TechSci Research, a research based global management consulting firm.
"India Egg Powder Market By Type, By End Use, By Region, Competition, Forecast & Opportunities, 2024" has evaluated the future growth potential of India egg powder market and provides statistics and information on market size, structure and future market growth. The report intends to provide cutting-edge market intelligence and help decision makers take sound investment decisions. Besides, the report also identifies and analyzes the emerging trends along with essential drivers, challenges and opportunities in India egg powder market.
About TechSci Research
TechSci Research is a leading global market research firm publishing premium market research reports. Serving 700 global clients with more than 600 premium market research studies, TechSci Research is serving clients across 11 different industrial verticals. TechSci Research specializes in research based consulting assignments in high growth and emerging markets, leading technologies and niche applications. Our workforce of more than 100 fulltime Analysts and Consultants employing innovative research solutions and tracking global and country specific high growth markets helps TechSci clients to lead rather than follow market trends.
Contact
Mr. Ken Mathews
708 Third Avenue,
Manhattan, NY,
New York – 10017
Tel: +1-646-360-1656
Email: [email protected]