August 7, 2019
In Dine Cafe Service to Lead India Coffee Café Market till 2024
Growing young population coupled with increasing per capita income to drive India coffee cafe market through 2024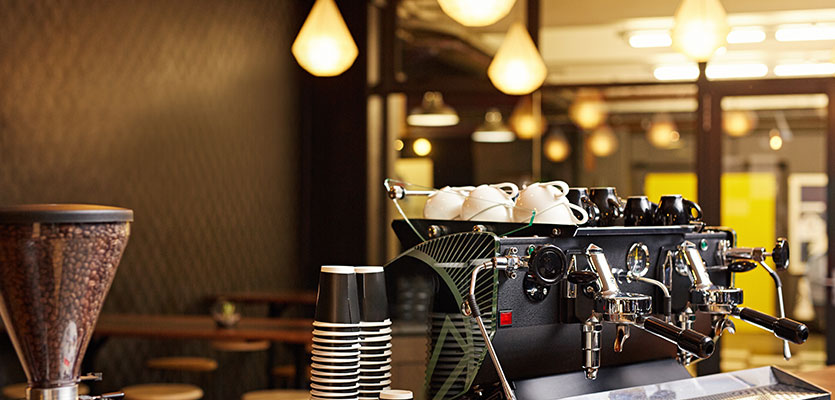 According to TechSci Research report, "India Coffee Café Market By Segment, By Service, By Product Offering, Competition, Forecast & Opportunities, 2024", India coffee café market is projected to register a CAGR of over 12%, during 2019-24. The growth in the market is led by big marketing and branding budget from major retailers to lure new customers. Moreover, with increasing awareness among Indian consumers about popular variants of coffee like: Latte, Americano, Cappuccino, Mocha, Espresso, etc., is further aiding the demand for coffee across the country. Additionally, introduction of innovative drinks like macchiato, affogato, etc., and different kinds of frappés, and a multitude add-on flavors are further anticipated to propel growth in India coffee café market during the forecast period.
Owing to increasing trend of visiting quick service restaurants, trend of office meeting in coffee shops, and increasing disposable income, consumers are visiting coffee cafes at regular interval, thereby further driving growth in the market. Additionally, increased demand for coffee among youth and working population would further steer growth in the market.
Browse  Figures spread through  Pages and an in-depth TOC on "India Coffee Cafe Market"
https://www.techsciresearch.com/report/india-coffee-cafe-market/4158.html
In terms of service, India coffee cafe market can be categorized into In Dine and Take Away. In 2018, In Dine service dominated the country's coffee cafe market and is expected to remain as the largest category during the forecast period as well, backed by the fact that consumers are more likely to visit cafés to relax and hence the companies are not only innovating their product offerings but also improving the ambience of cafés to make them more relaxing and alluring. In terms of product offering, coffee cafe earn their major revenues from coffee, tea and other beverages segments and contribute more than 60% share in India coffee café market.
India coffee cafe market has been segmented into north, east, south and west. South India accounts for the largest share in the India coffee cafe market owing to high coffee consumption in Tamil Nadu and Karnataka. Consumers in South India are accustomed to the taste of traditional coffee, such as filter coffee, due to which consumption of coffee is more of a routine habit for a large portion of the population in this region. Cities such as Chennai, Bengaluru, Kochi, and Trivandrum ranked high in terms of coffee consumption in the coffee outlets. In addition, the region comprises several domestic and foreign coffee chains that cater to a large base of coffee drinking customers. South India is anticipated to remain the largest contributor to the consumption of coffee in India through forecast period.
Download Sample Report @ https://www.techsciresearch.com/sample-report.aspx?cid=4158
Customers can also request for 10% free customization on this report.
"India coffee cafe market is anticipated to register steady growth over the course of next five years. Change in lifestyle and increasing consumer inclination towards cafes is driving the market for coffee cafe. Moreover, companies are aggressively expanding their outlets and increasing their product offerings, besides focusing on increasing their reach to different cities apart from metro and tier I cities. Additionally, factors such as entry of international brands, affordability, consumption culture and youth inclination towards westernization are further fueling demand for coffee in India." said Mr. Karan Chechi, Research Director with TechSci Research, a research based global management consulting firm.
"India Coffee Cafe Market By Segment, By Service, By Product Offering, Competition, Forecast & Opportunities, 2024" has evaluated the future growth potential of India coffee café market and provides statistics and information on market size, structure and future market growth. The report intends to provide cutting-edge market intelligence and help decision makers take sound investment decisions. Besides, the report also identifies and analyzes the emerging trends along with essential drivers, challenges and opportunities in India coffee café market.
About TechSci Research
TechSci Research is a leading global market research firm publishing premium market research reports. Serving 700 global clients with more than 600 premium market research studies, TechSci Research is serving clients across 11 different industrial verticals. TechSci Research specializes in research based consulting assignments in high growth and emerging markets, leading technologies and niche applications. Our workforce of more than 100 fulltime Analysts and Consultants employing innovative research solutions and tracking global and country specific high growth markets helps TechSci clients to lead rather than follow market trends.
Contact
Mr. Ken Mathews
708 Third Avenue,
Manhattan, NY,
New York – 10017
Tel: +1-646-360-1656
Email: [email protected]