May 20, 2019
Growing Industrial Automation to Drive Global Robotic Arm Market till 2024
Increasing demand for automation and high expense of training labor to fuel global robotic arm market through 2024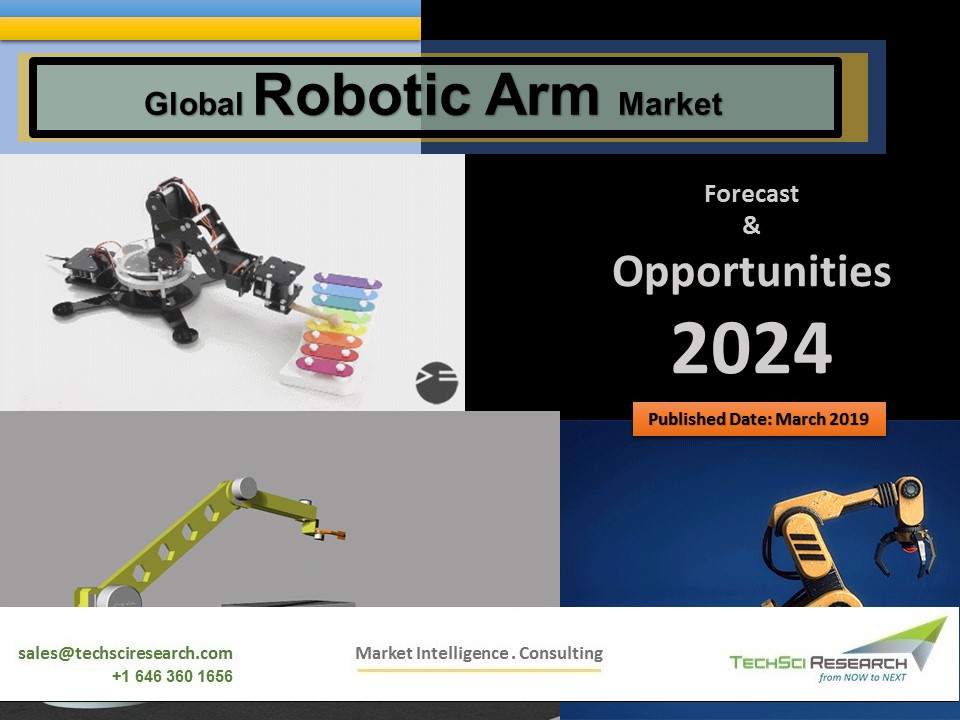 According to TechSci Research report, "Global Robotic Arm Market By Payload Capacity, By Type, By End User Industry, By Application, By Region, Competition, Forecast & Opportunities, 2014 – 2024", global robotic arm market is projected to grow at a CAGR of 13.8% during 2019-2024, owing to surging deployment of robotic arms in industries, including manufacturing and food & beverages, growing labor costs and rising need for operational efficiency in manufacturing sector. Popularity of robotic arms for material handling and loading & unloading of cargo is rising significantly in the logistics sector for mitigating risk of cargo/material damage. ABB Ltd., KUKA Robotics Corporation, Fanuc Corporation, Yaskawa Electric Corporation and Mitsubishi Electric are some of the major market players.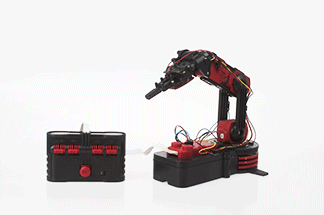 Articulated robotic arm segment is dominating the market and is expected to maintain its dominance in the coming five years, on account of their features such as high mobility and speed. The segment's expected market dominance can also be attributed to growing deployment of these robots in industrial applications, such as packaging and material handling. Automotive has emerged as a key end user industry, employing robotic arms for automating automotive manufacturing processes and improving operational efficiencies. In addition, growing demand for passenger vehicles, globally, is further driving demand for robotic arms to increase production capacity of passenger vehicles.
Download Sample Report @ https://www.techsciresearch.com/sample-report.aspx?cid=3769
Customers can also request for 10% free customization on this report.
Asia-Pacific accounted for the largest share in the market in 2018, owing to the presence of leading automotive manufacturing companies and increasing focus towards industrial activities in the region. Countries including Japan, China and South Korea are further driving the demand for robotic arms.
"Need for reducing capital expenditure is leading to the adoption of robotic arms across the globe, as robotic arms enable companies to reduce labor costs, such as training expenses and wages. In addition, robotic arms are able to operate for longer time duration, thereby improving productivity and boosting production process efficiency. Moreover, growing popularity of Industry 4.0. and robotic arms powered by Artificial Intelligence (AI) is expected to positively influence global robotic arm market over the course of next five years.", said Mr. Karan Chechi, Research Director with TechSci Research, a research based global management consulting firm.
"Global Robotic Arm Market By Payload Capacity, By Type, By End User Industry, By Application, By Region, Competition, Forecast & Opportunities, 2014 – 2024" has evaluated the future growth potential of robotic arm market and provides statistics & information on market size, structure and future market growth. The report intends to provide cutting-edge market intelligence and help decision makers take sound investment decisions. Besides, the report also identifies and analyzes the emerging trends along with essential drivers, challenges and opportunities in the global robotic arm market.
Contact
Mr. Ken Mathews
708 Third Avenue,
Manhattan, NY,
New York – 10017
Tel: +1-646-360-1656
Email: sales@techsciresearch.com