December 2, 2022
Dental Bone Grafts: Which is the ideal Biomaterial?
Tooth loss is a major dental problem that affects overall health and quality of life. Untreated dental caries, periodontal diseases, trauma, or orthodontic extractions are some of the major factors that result in tooth loss. Although dental implants are the preferred option for replacing missing natural teeth, not all patients have sufficient volume or jawbone density to support an implant. However, dental bone grafting serves as a viable solution to restore the jawbone's optimal volume and strength with bone grafts. The bone graft substitutes resorb and participate in bone remodelling. However, the rate, mechanism, and resorption may vary depending on the kind of material used as a bone graft substitute. With the advancement in technology, many new and improved bone grafts materials are emerging that are suitable for patients' dental needs. Autografts, allografts, xenografts, and alloplasts are the most common bone tissue replacement materials used for periodontal tissue engineering.
Biomaterials, which can either be natural or synthetic, are biodegradable and some are even bioabsorbable. These materials possess the desired native qualities of bone, which lead to reduced risk for migration, infection, and inflammation. Besides, biomaterials accelerate recovery time and improve aesthetic results. Discoveries in tissue engineering and regenerative medicines are boosting the adoption of biomaterials for dental bone grafting. The ideal biomaterials for bone regeneration are osteoconductive (bone grows on a surface) and osteoinductive (process by which osteogenesis is induced). Besides, the ideal biomaterial must be able to leverage self-healing capabilities of the bone. The nanotechnology has transformed the field of dental bone grafting as the unique physical and chemical properties of nanostructured biomaterials are superior at enhancing bone regeneration. For ease of application and achieve predictable results, biomaterials have established their practical role in dental clinics. Rising prevalence of dental disorders and growing dental tourism in developing countries are some of the factors boosting the adoption of biomaterials for dental bone grafts.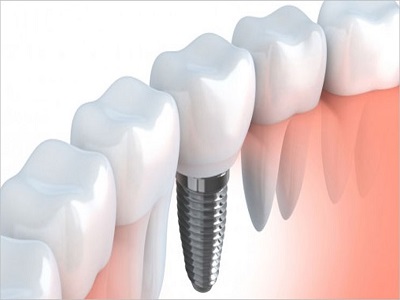 Hard tissue substitute graft materials have the ability to be resorbed and undergo a replacement process before native bone is deposited by osteoblasts. These are biocompatible, have adequate mechanical properties and integrate well with native bone. Mainly two kinds of hard tissue replacement materials are available.
Natural Biomaterials
The natural biomaterials have affinity towards the native extracellular matrix (ECM) due to their chemical composition, which results in high osteoinductive properties. These natural polymers can be derived by cells, which are inducted to produce and ECM. Autologous ECM-based bone substitutes are highly biocompatible and pose little risk of host immune reactions. Allografts and xenografts have high osteoinductive and osteoblast stimulation properties, but possible host immune reaction remains a concern. Besides, the natural biomaterials have quite poor mechanical properties and less biodegradability compared to synthetic polymers.
Collagen
Collagen is one of the most commercialized natural polymers available for periodontal bone regeneration applications. Collagen is an ECM-originated macromolecule that forms hydrogel polymers and acts as structural and functional substrate of skeletal tissues. For tissue engineering, the most occurring collagen type in the human body, COL I is frequently extracted, which acts as an allogeneic scaffold. The nature-mimicking manner and non-immunogenic property make collegen a promising scaffold material. Sponge scaffolds and gels are widely used for tooth regeneration as they provide a physical context for cell settlement, proliferation, and differentiation.
Hyaluronic Acid
Hyaluronic acid belongs the glycosaminoglycan family and composed of D-glucuronic acid and d N-acetylglucosamine. The organic sugar polymer is excreted by most somatic cells and connective tissues directly into the ECM. Being a main ECM element, the hyaluronic acid aids in wound healing. HA and HA derivatives also undergo major chemical and structural modifications for the regeneration of different tissues, including teeth. Besides, the sponge form of hyaluronic acid is also used as an implant for dental pulp regeneration.
Some researchers are also investigating the integration of natural materials with other bone substituting grafts like beta-tricalcium phosphate, hyaluronic acid, etc.
Synthetic Materials
The tuneable biomechanical and biodegradability properties of synthetic polymers make them ideal for bone tissue engineering. In addition, the synthetic polymers provide better controllability in terms of porosity and physiochemical structure compared to other kinds of bone graft substitutes. However, osteoconductivity, absorption timing and local pH alterations are some of the concerns associated with synthetic biomaterials.
The synthetic biomaterials are composed of non-biodegradable materials such as titanium or polymers. Since these are foreign body materials that do not behave like natural biomaterials, synthetic biomaterials are often associated with high complication rates. Polyetheretherketone (PEEK) is one of the most widely used synthetic material as it is biocompatible, resistant to thermal and ionizing radiation. Besides, the material is ideal for load-bearing implants in bone reconstructive surgeries.
Nanostructured Biomaterials for Bone Regeneration
Rapid growth in the fields of polymer sciences, nanotechnology and biotechnology has resulted into the emergence of nanostructured biomaterials, widely used as drug delivery carriers and implantable devices.
Bioceramics
The natural and degradable implant P3D Bone is composed of ß-tricalcium phosphate (ß-TCP), which belongs to the bioceramic segment, a major mineral of the intercellular composite of human bones. Bioceramics have been used for reconstructing and filing bony defects in dentistry for three decades. With the advent of 3D printing, new bioceramics are being constructed that are less dense than usual and encourage new growth rather than just replacing the damaged bone. Implant manufacturers widely use non-biodegradable material such as titanium, polymers, or bioceramic-polymer mixes for bone reconstruction. Of a number of bioceramics, CaP materials most closely mimic the mineral phase of bone as they have greater osteoinductivity, which make them suitable for bone grafts.
Hydroxyapatite-Based Ceramics
The synthetic hydroxyapatite (HA) has the most resemblance to the composition of natural bone mineral. However, the material is brittle in nature, which makes it challenging to manufacture in different shapes and sizes. Hence, Hyaluronic acid is often combined with synthetic or natural polymers to mimic natural environment of the bone.
Way Ahead
Bone tissue engineering has increasingly progressed in terms of methodology and the kind of material utilized. Increasing global demand for developing efficient bone substitutes are expected to encourage both private stakeholders and academic researchers to develop more bone-like substances with enhanced biological properties while reducing the risk of error/complications. Increasing success rate of dental bone graft surgeries with the use of biomaterials are expected to increase their adoption even more in the coming years. Some macroeconomic factors such as rising expenditure on dental and oral care and increasing number of dental clinics are expected to boost the growth of biomaterials for bone reconstruction purposes.
According to TechSci Research report, "Dental Bone Graft Substitute Market – Global Industry Size, Share, Trends, Opportunity, and Forecast, 2017-2027 Segmented By Type (Allograft, Xenograft, Autograft, Synthetic Bone Graft, Others), By Material (Human Cell Source, Collagen, Animal Source, Others), By Mechanism (Osteoconduction, Osteoinduction, Osteopromotion, Osteogenesis), By Product (Bio OSS, Grafton, Osteograf), By Application (Socket Preservation, Ridge Augmentation, Periodontal Defect Regeneration, Implant Bone Regeneration, Sinus Lift), By End User (Hospitals & Clinics, Dental Laboratories, Others), By Region", the global dental bone graft substitute market is anticipated to grow at a formidable rate during the forecast period. The market growth can be attributed to the rising geriatric population and increasing popularity of medical and dental tourism in developing countries.