August 20, 2021
Can Walmart's "Affordable" Insulin Enhance Insulin Accessibility in the USA?
Amongst 30 million Americans diagnosed with diabetes, about 1.4 million Type-1 Diabetes patients require insulin lifelong to manage their condition, but affordability is a great concern. Insulin prices have increased up to 1200% since 1996, even though the formulations have largely remained the same. The cost of insulins is ten times more in the USA than in any other developed country. Even with a health insurance plan, the hefty price of insulin puts a financial burden on diabetics. 
According to the National Statistics Report (2020) by the Centers for Disease Control & Prevention, around 5 million people in the USA are expected to suffer from Type-1 Diabetes by 2050. Lack of access to insulins due to its skyrocketing prices costs millions of lives every year. 
Why is Insulin so Outrageously Expensive in the USA?
The price of the life-saving drug, Insulin has tripled in the past 15 years. Currently, only three pharmaceutical manufacturers serve the USA market including Eli Lily, Novo Nordisk, and Sanofi. The three manufacturers are responsible for making insulins and determining its prices, which have almost increased at the same rates over the years. The average price of one vial of insulins in the USA is about USD285, which makes it highly unaffordable for millions of diabetic patients who require around two to four vials a month. 
The insulin drug was discovered in early 1920s by two medical researchers who desired to make the medication affordable for even the poorest diabetes patients. However, the drug has undergone major improvements with advancements in technology and growing medical innovations. When a drug remains in the market for quite some time, its patent expires due to lost market exclusivity, which opens door to generic competition and brings the prices down. Contrary to the expectations, the old drug is becoming more and more expensive without any essential innovations in the past few years.
Even though the three manufacturers of insulin are supposed to set their prices independently, the prices of the drug have risen at the same rate, which usually does not happen in a competitive landscape. Although insulin prices have increased exponentially in the USA, Canada offers the same drug at a relatively lower price.
Pharmaceutical companies recognize the fact that the vulnerable diabetic population requires insulin for its survival. In a desperate attempt to save a life, millions of people are willing to pay even hefty prices as it is not a luxury item that one can forgo, rather a matter of life and death. Besides, the problem of patent evergreening adds to the drug price. Insulin is under patent protection even after a century of its discovery. Each new formulation and improved analog version of insulin provides better results and enhances convenience but has extended the patent life and monopoly on these products. For instance, 70 patents have been filed for Lantus, which has increased 30 additional years of protection.
Role of Pharmacy Benefit Managers in Skyrocketing Insulin Prices
According to a report by the USA Senate Committee on Finance, Pharmacy Benefit Managers (or PBMs) have grown by 70% since 2013. The third-party intermediaries responsible for negotiating drug prices and placements on insurance formularies take a share of the profits from prescription, known as rebates, which can be up to 5% of the list price. PBMs have remained key agitators for the rising prices of insulin in the USA. In 2013, Sanofi offered rebates between 2% to 4%, which increased to 56% in 2018. This signifies that the amount of money that flows to the PBMs, who are not even making insulin, is nothing short of enormous. The three largest PBMs in the USA, CVS Caremark, Express Scripts, and Optum Rx are securing rebates as high as 70% in recent years, while small PBMs are offered rebates up to 22%.
The high rebate system and unregulated drug prices put an additional financial burden on patients' lives. Removal of the PBMs along with rebate reform could cut down insulin prices up to 70%. Therefore, only a robust federal healthcare reform could create a system where drug prices could be negotiated and brought down for enhancing the affordability of the medications.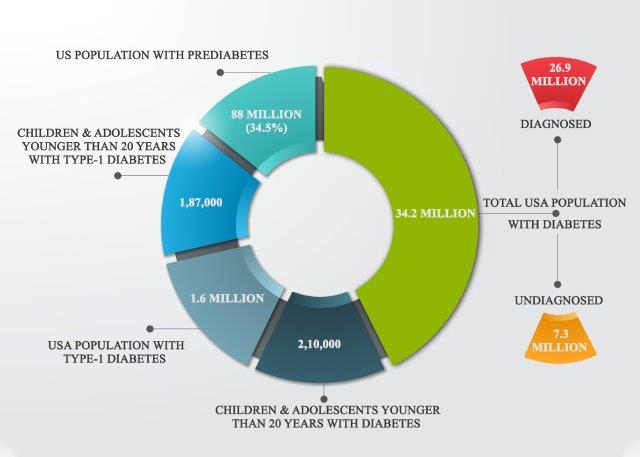 Walmart Vaccine Revolutionizing Insulin Access and Affordability
In June 2021, Walmart launched the first and only private label analog insulin, ReliOn NovoLog offering two products, analog insulin vials (USD72.88) and FlexPen (USD85.88). The products could save customers around 58%-75% of costs compared to branded products. The lower costs of insulins aim to make diabetes management accessible to millions of Americans. The retail behemoth offerings could help people who don't have a health cover plan save up to 60%-75% compared to analog insulin that costs around USD101 per vial or USD251 per pack of pre-filled insulin pens.
The powerful move by the retail giant has made a bigger push into healthcare, bringing "everyday low price" to medical care. Walmart has collaborated with Novo Nordisk to launch private brand analog insulin to ensure that the insulin delivers the same quality, safety, and efficacy as other brands in the market. The enhanced affordability could appeal to millions of Americans who skip taking the medication. According to a study conducted by the CDC in 2019, around 11.6% of males and 14.9% of females do not take insulin as prescribed.
According to a survey conducted by Walmart on the USA customers, price is the top barrier to healthcare for 43% of Walmart shoppers, while convenience and access are the secondary factors for 27% and 22% of the customers respectively. Besides, amongst the surveyed customers, 40% have delayed medical care. The insulin launch is not the first giant leap of the biggest retail company in the world. Harnessing its massive reach, Walmart is treading in the healthcare market by delivering innovative solutions while enhancing affordability.
Walmart has inaugurated 20 budget-friendly clinics next to its stores, acquired a telehealth company MeMD to provide virtual health care, and launched a prescription program that sells monthly supplies of many generic medicines for just USD4. The retailer has also acquired the intellectual property of CareZone, an app dedicated to helping individuals and families manage medicine and chronic illness. Therefore, the deal can help lower the cost of healthcare for around 160 million Americans who shop at Walmart every week.
Americans' Growing Reliance on Canada for Insulin
Americans are crossing the border to access the life-saving drug, Insulin from Canada where they can buy insulin without a prescription at a one-tenth price. The reason behind the relatively lower cost of insulin in Canada is price control on the cost of pharmaceuticals by the Patented Medicine Prices Review Board. The board ensures that the medicines are sold at not-so-excessive and comparable prices in other countries, which has led to significant differences in insulin prices between the USA and Canada. While the retail price of one vial of Eli Lily's Humalog costs USD300 in the USA, the same vial costs USD32 in Canada. Although importing insulins from Canada to the USA is technically illegal, Food and Drug Administration (FDA) has approved the cross-border dispensing of insulins for personal use and has limited the quantity to up to three months of drug supply.
Conclusion
The launch of affordable insulins is a win-win situation for both Walmart and Novo Nordisk. Offering low-priced insulin, Walmart could attract more diabetic patients to the store and increase their sales of supplies for people with diabetics and other household items available in the stock. On the other hand, Novo Nordisk may grow its market share while still pocketing a similar net price for its insulin products as they used to negotiate with pharmacy benefit managers. However, the introduction of affordable medication could certainly address the concerns of the diabetic population, which faces the issue of affordability. 
According to the TechSci research report on "United States Human Insulin Market By Indication (Type 1 Diabetes v/s Type 2 Diabetes) By Products (Insulin Pens, Insulin Pumps, Infusion System, Injection) By Type (Basal, Bolus, Pre-Mixed, Biosimilar, Traditional) By Onset Time (Rapid Acting, Short Acting, Intermediate Acting, Long Lasting, Others) By Brand (Lantus, Humulin R, Novolin R, Humulin N, Exubera, Others) By Region, Competition Forecast & Opportunities, 2026", the United States human insulin market is anticipated to grow at a robust CAGR during the forecast period, owing to the growing geriatric population and increasing diabetic population. Besides, growing innovation in the insulin and introduction of insulin devices are expected to support the growth of United States human insulins market.
According to another TechSci research report on "Global Human Insulin Market By Indication (Type I Diabetes, Type II Diabetes), By Brand (Lantus, Humulin R, Novolin R, Humulin N, Exubera, Afrezza, Novolin N), By Route of Administration (Subcutaneous, Transdermal, Nasal, Intravenous, Oral and Others), By Type (Basal, Bolus, Pre-mixed, Biosimilar, Traditional), By Onset Time (Rapid acting, Short-acting, Intermediate acting, Long acting, Pre-Mixed, Inhaled, Ultra-long Acting), By Products (Insulin Pens, Insulin Pumps, Infusion System, Injections), By Region, Forecast & Opportunities, 2025", the global human insulin market is anticipated to grow at a CAGR of 8.01% owing to the increasing demand for insulin analogs and growing geriatric population suffering from diabetes.