November 21, 2019
Automotive Memory Market to Grow at a Double-Digit CAGR Through 2025
Subsidies on purchase of LPG cylinders and lack of gas pipeline infrastructure to drive Asia Pacific LPG cylinder market through 2025
According to TechSci Research report, "Global Automotive Memory Market By Product, By Vehicle Type, By Application, By Region, Competition, Forecast & Opportunities, 2025", the global automotive memory market is expected to grow at impressive rate during the forecast period on account of growing implementation of automotive microcontrollers in vehicles and other technological advancements in automotive electronics sector. Increasing demand for remote connectivity is contributing to the development of automotive telematics for offerings such as vehicle to vehicle & vehicle to infrastructure communication, which require microcontrollers and sensors for the transfer of information to other vehicles or nodes.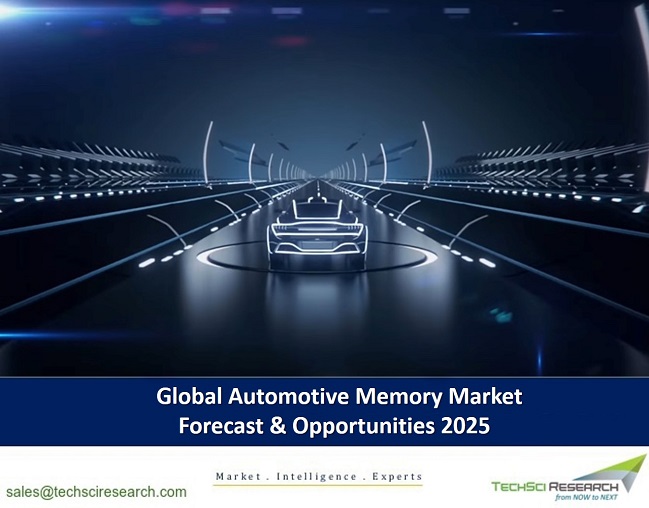 Browse market data Tables and Figures spread through Pages and an in-depth TOC on " Global Automotive Memory Market "
https://www.techsciresearch.com/report/automotive-memory-market/4342.html
Automotive memory market, globally, can be segmented based on product, vehicle type, application, company and region. In terms of vehicle type, passenger car dominated the automotive market and the trend is forecast to continue over the next five years as well. This is due to high demand for passenger car which can be attributed to increasing disposable income and growing middle-class population. Furthermore, growing traction of software driven features in latest vehicles is expected to boost the demand for automotive memory market through 2025.
Micron Technology Inc., Samsung Electronics Co., Ltd., Toshiba Corporation, Cypress Semiconductor Corporation, NXP Semiconductors N.V., Integrated Silicon Solution, Inc., STMicroelectronics, Texas Instruments Incorporated, Qualcomm Incorporated and MediaTek Inc., among others are the leading players operating in global automotive memory market. The companies operating in the market are using organic strategies such as product launches, mergers and collaborations to boost their share. For instance, during early 2019, Micron Technologies Inc. announced its collaboration with Qualcomm to enable 5G automotive platform for next generation vehicles.
Download Sample Report @ https://www.techsciresearch.com/sample-report.aspx?cid=4342
Customers can also request for 10% free customization on this report.
"Asia-Pacific is expected to witness extensive adoption of automotive memory until 2025 due to high production and sales of vehicles in the region. Strict safety norms in countries such as India, China and Japan are contributing towards the increasing demand for greater safety, driver auto assist capabilities and communication between vehicles, which is elevating the average memory content per vehicles, contributing to the growing market size of automotive memory." said Mr. Karan Chechi, Research Director with TechSci Research, a research based global management consulting firm.
"Global Automotive Memory Market By Product, By Vehicle Type, By Application, By Region, Competition, Forecast & Opportunities, 2025" has evaluated the future growth potential of global automotive memory market and provides statistics & information on market size, structure and future market growth. The report intends to provide cutting-edge market intelligence and help decision makers take sound investment decisions. Besides, the report also identifies and analyzes the emerging trends along with essential drivers, challenges and opportunities in global automotive memory market.
Contact
Mr. Ken Mathews
708 Third Avenue,
Manhattan, NY,
New York – 10017
Tel: +1-646-360-1656
Email: sales@techsciresearch.com