February 25, 2020
Australia Air Purifiers Market to Reach $ 46 Million by 2025: TechSci Research
Degrading air quality along with increasing awareness about health risks associated with it to drive Australia air purifiers market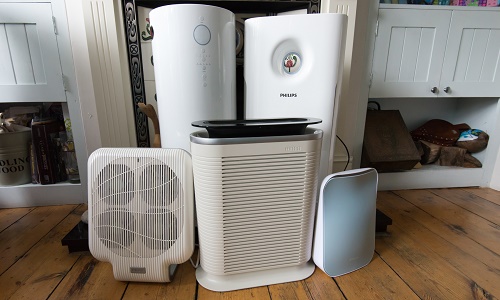 Australia air purifier market is forecast to reach $ 46 million by 2025, as per TechSci Research report, "Australia Air Purifiers Market By Filter Type, By End Use, By Distribution Channel, Competition Forecast and Opportunities, 2025". Primary factors that are expected to boost market growth include increasing health risks due to frequent bushfire events across the country coupled with rising pollution levels on account of increasing industrialization. The air quality index in Australia is declining as per the recent studies conducted by various environmental organizations. Another major factor is increasing disposable income, as many consumers used to consider air purifier an expensive product a few years back. Moreover, as new players have entered the market, the prices have witnessed a declining trend due to surging competition in the market.
Browse more than 45 market data Figures and Tables spread through 85 Pages and an in-depth TOC on"Australia Air Purifiers Market"
https://www.techsciresearch.com/report/australia-air-purifiers-market/1709.html
New South Wales accounted for the largest market share in 2019, and the region is expected to continue its dominance in the coming years as well. Technological advancements are expected to remain the focus area for leading air purifiers player in the coming years. Recently, Sharp Corporation introduced the concept of IOT (Internet of Things) in its air solutions offerings in Australia. Daikin has also been rolling out new models of air purifiers with advanced air purifying technologies.
The associations and societies linked with the environmental health of the country have been encouraging use of eco-friendly products like the air purifiers at both residential and commercial places. The governmental organizations have also showed concern for the increase in 2.5PM particulate matter, leading to boosting adoption of air purifiers across the country.
Download Sample Report @ https://www.techsciresearch.com/sample-report.aspx?cid=1709
Customers can also request for 10% free customization on this report
Leading players operating in Australia air purifier market include Dyson, InovaAir Australia Pty. Ltd, Daikin Australia Pty. Ltd., Homedics Australia Pty. Ltd., and Sharp Corporation. Dyson continues to dominate the country's air purifier market on account of its broad and innovative air purifier offerings. "Frequent bushfire incidents, introduction of technologically advanced air purifiers by leading players and increasing consumer awareness about effects of indoor air quality
on human health are expected to boost sales of air purifiers in Australia in the coming years. Moreover, anticipated gradual decline in unit prices are expected to further boost adoption of air purifiers in the country over the course of next five years."
"Australia Air Purifiers Market By Filter Type, By End Use, By Distribution Channel, Competition Forecast and Opportunities, 2025" has evaluated the future growth potential of Australia air purifier market and provides statistics & information on market size, structure and future market growth. The report intends to provide cutting-edge market intelligence and help decision makers take sound investment decisions. Besides, the report also identifies and analyzes the emerging trends along with essential drivers, challenges, and opportunities in Australia air purifier market.
About TechSci Research
TechSci Research is a leading global market research firm publishing premium market research reports. Serving 700 global clients with more than 600 premium market research studies, TechSci Research is serving clients across 11 different industrial verticals. TechSci Research specializes in research based consulting assignments in high growth and emerging markets, leading technologies and niche applications. Our workforce of more than 100 fulltime Analysts and Consultants employing innovative research solutions and tracking global and country specific high growth markets helps TechSci clients to lead rather than follow market trends.
Contact
Mr. Ken Mathews
708 Third Avenue,
Manhattan, NY,
New York – 10017
Tel: +1-646-360-1656
Email: [email protected]