May 8, 2019
APAC to Witness Rapid Adoption of Light Commercial Vehicle through 2024
Increasing spending on infrastructure and growing number of mining projects to drive global light commercial vehicle Market through 2024
According to TechSci Research report, "Global Light Commercial Vehicle Market By Vehicle Type, By Tonnage Capacity, By Fuel Type, By Region, Competition, Forecast & Opportunities, 2024", global light commercial vehicle market is expected to witness significant growth as these vehicles are majorly used for transportation of goods and passengers. Moreover, government of several economies are implementing regulations pertaining to the size of goods being carried in a vehicle. Implementation of such policies by various transportation agencies such as FMCSA is likely to result in increasing demand for goods transportation, thereby spurring demand for light commercial vehicles market globally.
Global light commercial vehicle market can be segmented based on vehicle type, tonnage capacity and fuel type and region. In tonnage capacity segment, below 2.5-3.5 tons segment is anticipated to dominate the market due to the availability of a wide range of products in this segment and their huge application in sectors such as logistics, goods distribution, e-commerce, etc. Moreover, these vehicles are easier to maintain and are economically priced. In terms of fuel type, the market can be segmented into diesel, petrol and others. Diesel is the preferred fuel type among suppliers and manufacturers of LCV as diesel engines produce much more torque than petrol vehicles, which is required in commercial vehicles.
Major players operating in global light commercial vehicle market are Daimler AG, Renault SA, Volkswagen AG, Volvo AB, Ford Motor Company, Ashok Leyland Ltd., Tata Motors Ltd., Mahindra & Mahindra Ltd., VE Commercial Vehicles Limited, SML Isuzu Limited, among others. Companies operating in the market are using organic strategies such as product launches, and mergers and collaborations in order to register positive growth in the market.
Browse the complete report @ https://www.techsciresearch.com/report/light-commercial-vehicle-market/3953.html
Customers can also request for 10% free customization on this report.
"Asia-Pacific is anticipated to witness significant adoption of light commercial vehicle owing to increasing urbanization in economies such as India and China, and technological advancements. Moreover, strict implementation of ban on overloading of trucks and increasing mining and infrastructure projects are further likely to boost the sales of light commercial vehicle in India, in spite of the regulation of BS VI regulations in the country. This in turn would drive light commercial vehicle market in the region." said Mr. Karan Chechi, Research Director with TechSci Research, a research based global management consulting firm.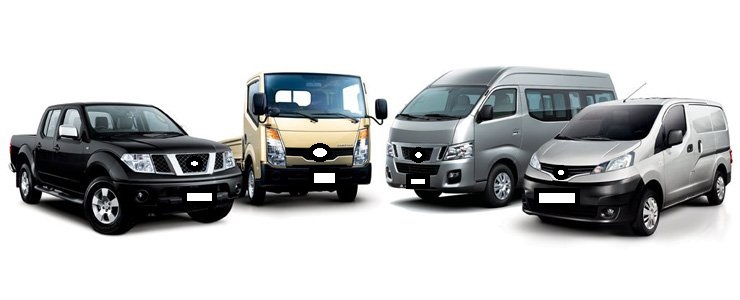 "Global Light Commercial Vehicle Market By Vehicle Type, By Tonnage Capacity, By Fuel Type, By Region, Competition, Forecast & Opportunities, 2024" has evaluated the future growth potential of global light commercial vehicle market and provides statistics & information on market size, structure and future market growth. The report intends to provide cutting-edge market intelligence and help decision makers take sound investment decision. Besides, the report also identifies and analyzes the emerging trends along with essential drivers, challenges and opportunities in the global light commercial vehicle market.
Contact
Mr. Ken Mathews
708 Third Avenue,
Manhattan, NY,
New York – 10017
Tel: +1-646-360-1656
Email: sales@techsciresearch.com